CENTRAL HERITAGE ROAD DA NANG – HOI AN – HUE – PHONG NHA – HUE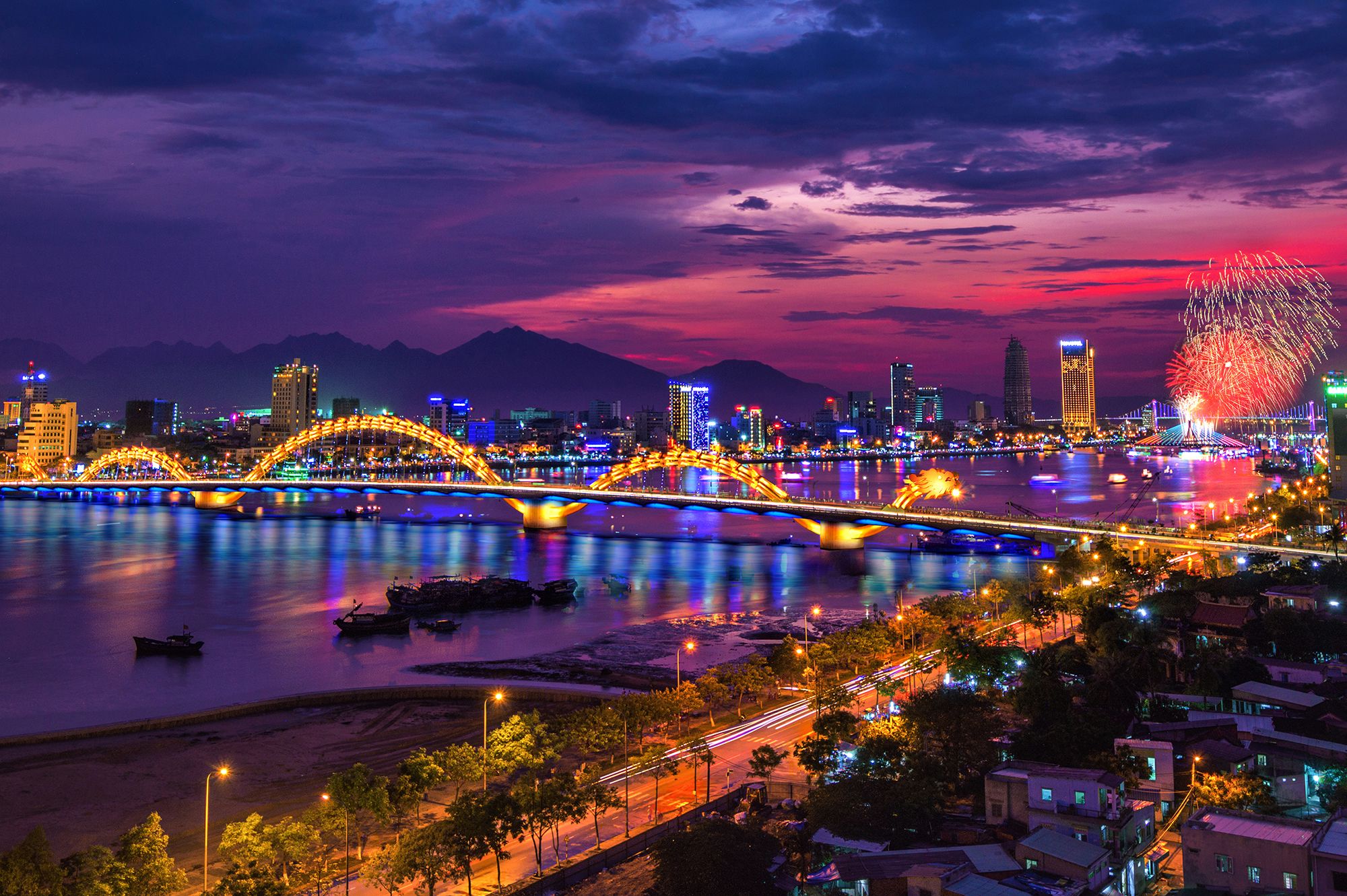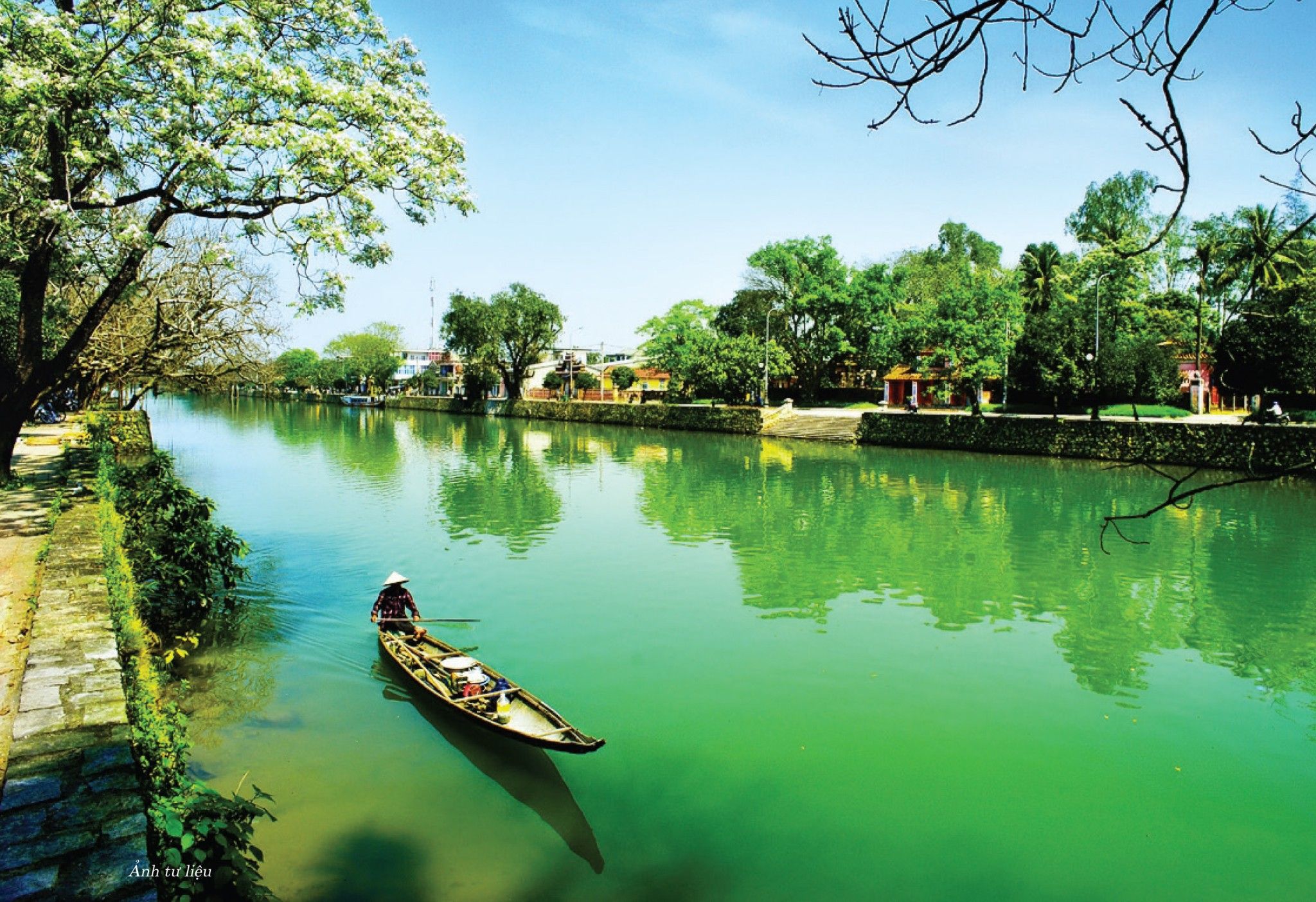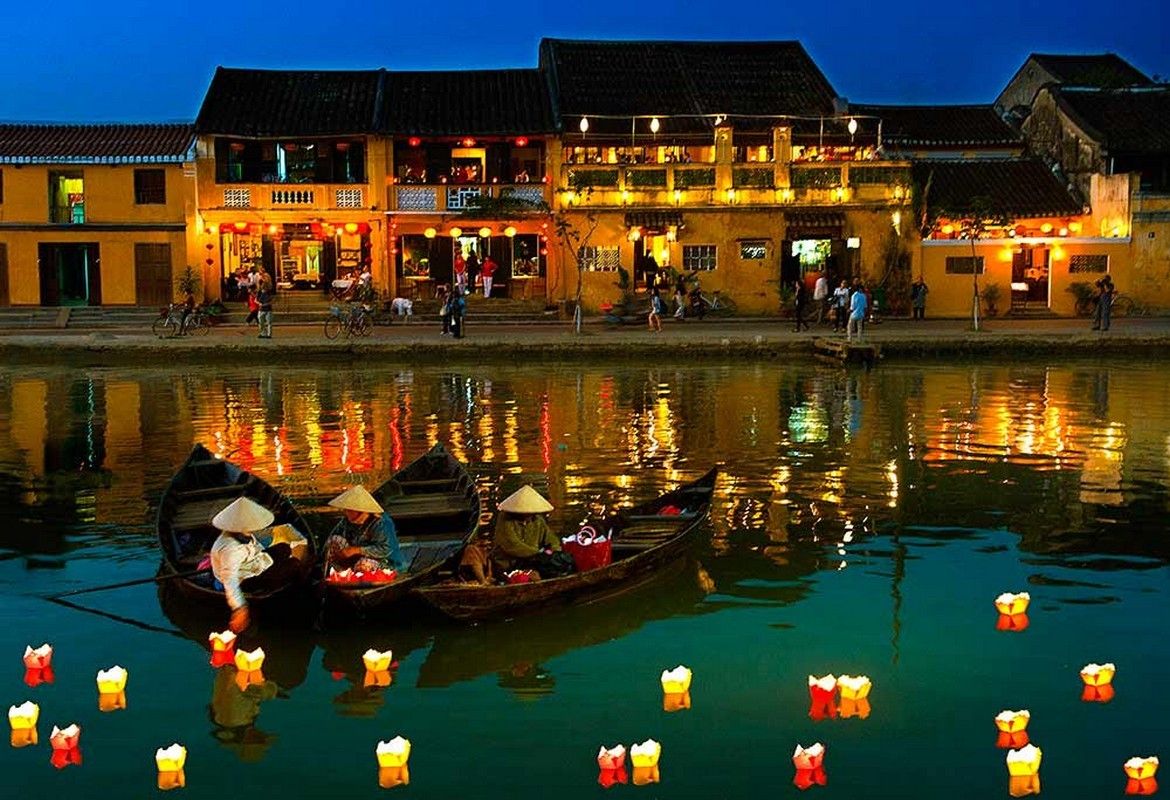 CENTRAL HERITAGE ROAD DA NANG – HOI AN – HUE – PHONG NHA – HUE
Duration : 6 days - 5 nights
Start : On demand
Transport : Private car
Depart from : HCM city/ Hanoi
Day 1: Arrival DA NANG – HOI AN (D)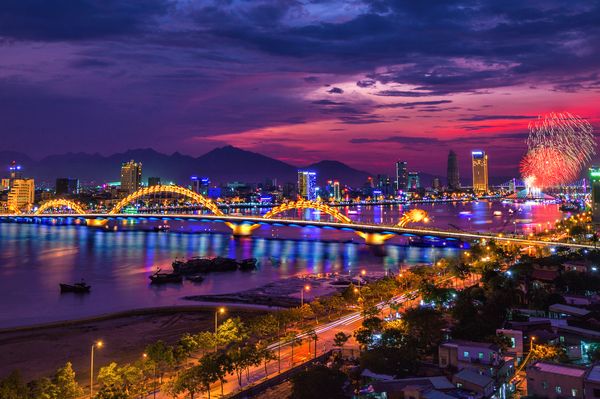 Upon arrival in Da Nang airport.
Pick up & transfer to Hoian town, on the way stop-over to visit:
Cham museum - The majority of Champa's sculptures from the 12th to the 15th century are made of sandstone with different art styles.
Marble Mountain - The five 'mountains' are named after the five elements: metal, water, wood, fire, earth.
Dinner at local restaurant. Overnight in Hoi An.
Day 2: HOI AN (B/L/D)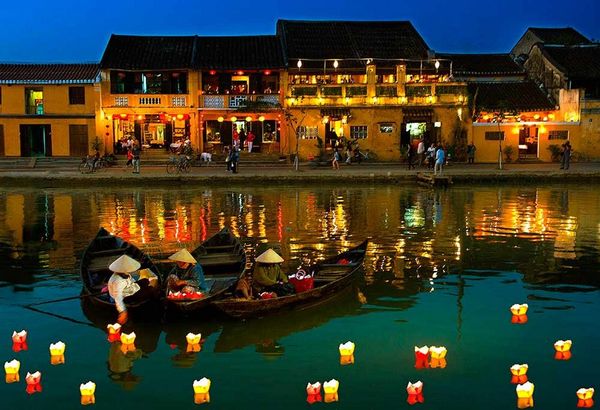 Breakfast at hotel.
Take boat excursion on Thu Bon River to visit:
Thanh Ha pottery village - are all manually crafted and exported world over.
Kim Bong Carpentry village - was awarded by UNESCO for its preservation.
Japanese covered bridge - built by the Japanese community of Hoi An in order to link them with the Chinese quarters across the stream.
Phuc Kien Communial House - founded in the mid 17th century where Thien Hau Thanh Mau statue was worshiped.
Lunch and dinner at typical local restaurant.
Overnight in Hoi An.
Day 3: HOI AN – DA NANG – HUE (B/L/D)
Breakfast at hotel
Transfer to Hue city.
On the way. Stop to visit Hai Van Pass and Lang Co Bay
Half day city tour Hue to visit:
Thien Mu pagoda - one of the oldest and prettiest religious buildings in the country.
Dong Ba market - considered as a paradise for snapshots of daily activities as well as for shopping.
Lunch and dinner at local restaurants. Overnight in Hue.
Day 4: HUE (B/L/D)
Breakfast at hotel
Full day city tour to visit:
Tu Duc King's tombs - the 'poet Emperor', is set in an elegant garden with a magnificent lake and pavilion complex.
Incense and conical hat making village
Khai Dinh tomb - the most beautiful of Hue's royal mausoleum.
Imperial Citadel - the royal capital of Nguyễn dynasty Việt Nam.
Lunch and dinner at local restaurants.
Overnight in Hue
Day 5: HUE – PHONG NHA CAVE (B/L/D)
Breakfast at hotel. Transfer to visit Phong Nha cave:
Stop over at La Vang Holy Land and pass DMZ of Quang Tri, Ben Hai River, Hien luong Bridge. Have lunch at the restaurant at Xuan Son town.
Take a boat approx 5km along the Son River to tour the Phong Nha Cave (river cave).
Yacht upstream Son river dreaming, enjoy charming natural scenery either side, you will see pictures of the girls, the children have fun on the waterfront and have the opportunity to experience the daily life of the neighborhood riverside village bearing the Vietnamese country soul.
Conquering the Phong Nha Cave: The longest cave in Southeast Asia, enjoy the scenery spectacular limestone, underground river system and unique stalactite in the world. Caving Fairy & Imperial admire the beautiful stalactites blocks are created by nature over thousands of millennia.
Transfer comeback Hue city
Overnight in Hue
Day 6: HUE – DEPARTURE (B)
Breakfast at hotel.
Free at leisure until time for transfer to airport for departure flight.
End of service.
CARNIVAL - WITH YOU ALL THE WAYS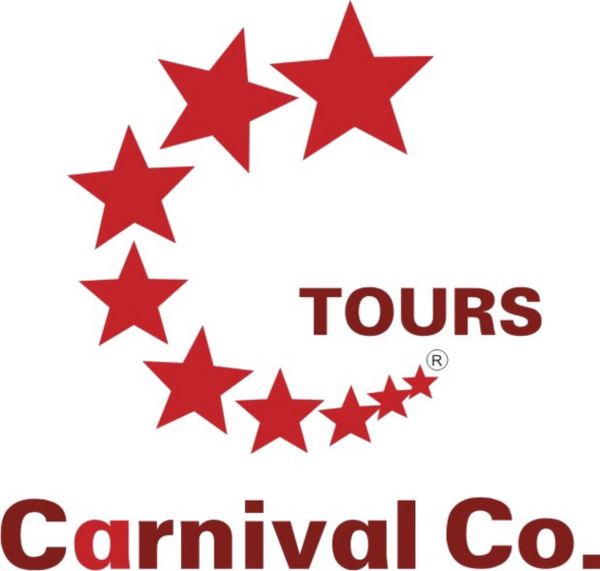 CARNIVAL CO., Ltd – VIETNAM
About us:

Since 1998 Carnival Group was established by a group dedicated to the tourism with their creative enthusiasm and dedicated service to serve the tourists to discover the World and to bring the World to Vietnam. It is a beneficial way of comprehension and collaboration in the World.
Carnival Group goes side by side with the tourists as their companions to travel into the wonderful World with open mind and heart, to discover the famous historical sites as well as the different cultures in the World, to share their moments of impressive visits, to enrich their private lives , and to contribute positively in the public lives.
Carnival Group also organizes religious tours for the tourists who wish to discover more profoundly their religion and spirituality by visiting the holy sites, by learning the Bible, theology, and Church history. Pilgrimage group is considered an ecclesial community on the move, living together faith, hope and love in these unique places. Day by day, they can search and encounter Jesus in different steps of pilgrimage and in the liturgical celebration at the historical sites which are related to Jesus, Mary and Saints.
Carnival Group combines travelling tours with participation in the exposition, trade fairs, festivals and international events. Carnival Groups becomes a reliable bridge by which the clients can have more opportunities to cooperate, to expand business in the period of development with global economy.
Carnival Group bring tourists from all over the World to Vietnam for their exciting discovery through various land and sea Tours. They are able to see by their own eyes the original caverns of million years old, the beautiful landscapes, the blue water of the S line coasts from north to south, the rice fields on the green mountains and hills, especially to experience for themselves the hospitality and gentleness of Vietnamese people in their rich cultural and geographical context.
Our services:
MICE (Group & conventions)
Incentive programs
Tailor made tours
Inbound and outbound tours
Accommodation reservations
Entry visa procedure, etc.
We offer visitors from all over the world a variety of unique itineraries in order to promote Vietnam as a safe, hospitable and exotic destination.
Mission:
Carnival Group sets up to explore the World together with its tourists: Through our selected and special travel itineraries in order to introduce the World to our best customers as well as to bring the World to Vietnam.
Carnival Group sets up to create programs of best quality and to provide excellent services to the tourists in taking advantage of the famous historical sites and the variety of different cultures in the World.
Carnival Group sets up to focus on humanistic, social and commercial values the tourists.
Carnival Group sets up to contribute spiritual and material values in the communities of Vietnam.
Vision:
Carnival Group sets up to become a leading enterprise in the tourism sector with stable activities and creative development.
Carnival Group sets up to expand direct and reliable network with partners in various services in order to provide various services and to improve tour quality with unchangeable cost.
Carnival Group sets up to have the trained staff to maintain the spirit of humanity , honesty , dedication , productivity of team work in order to achieve the company's mission.
Carnival Group sets up to continuously update travel information, to introduce new visiting places, to ensure safety for tourists.
Realization:
Carnival Group sets up to make unique production in response to the diverse needs of tourists.
Carnival Group sets up to provide best services to the tourists during their valuable trips.
Carnival Groups has the experienced staff to exchange and to arrange more suitable and enjoyable tours for the tourists.
Carnival Group has a professional staff and agents who are dedicated to satisfy the demands of each tourist as of a group.
CARNIVAL TOURS – With you all the way !
Head office:

24 Nguyen Van Mao Street, Ward 8, District 3, Ho Chi Minh City
Tel: (+84) 28-3931 9393 Fax: (+84) 28-3526 1201
Toll free: 1800 5858 53
Hue office:
23/24 Pham Thi Lien Street, Kim Long Ward, Hue City
Tel: (+84) 234-3588658 Fax: (+84) 234-3588659
Toll free: 1800 5858 53
Hanoi office:
Room 402, Floor 4, 214 Nguyen Luong Bang, Dong Da district, Ha Noi city.
Điện thoại: (+84) 24-3724 6881 - Fax: (+84) 24-3724 6882
Toll free: 1800 5858 53
Contact us:
Inbound Department:
Ngoc – Sales Executive
Skype: hui@carnivalvn.com
Email: sale1.hui@carnivalvn.com / info@carnivalvn.com .