MELBOURNE - CANBERRA - SYDNEY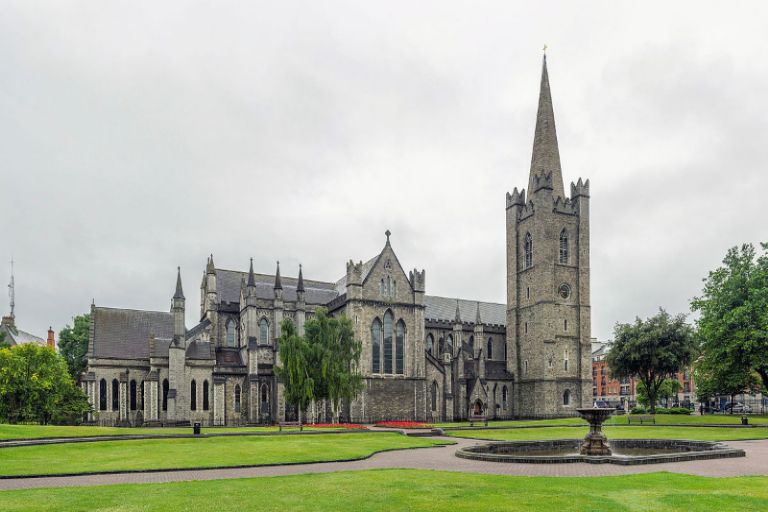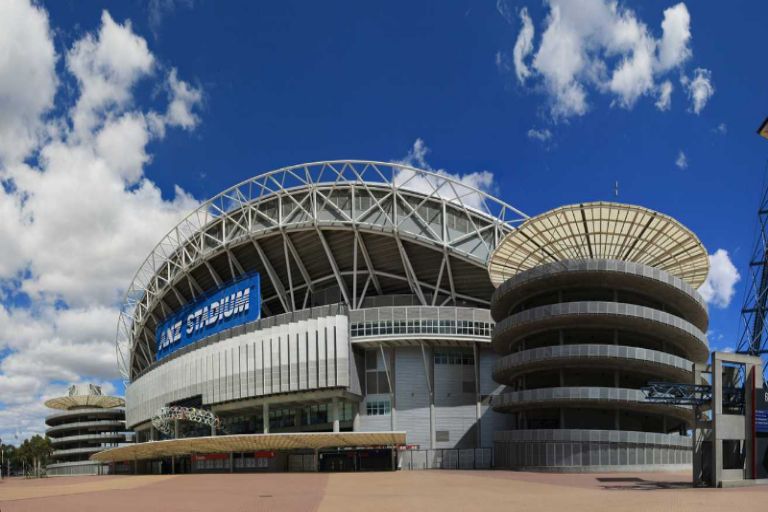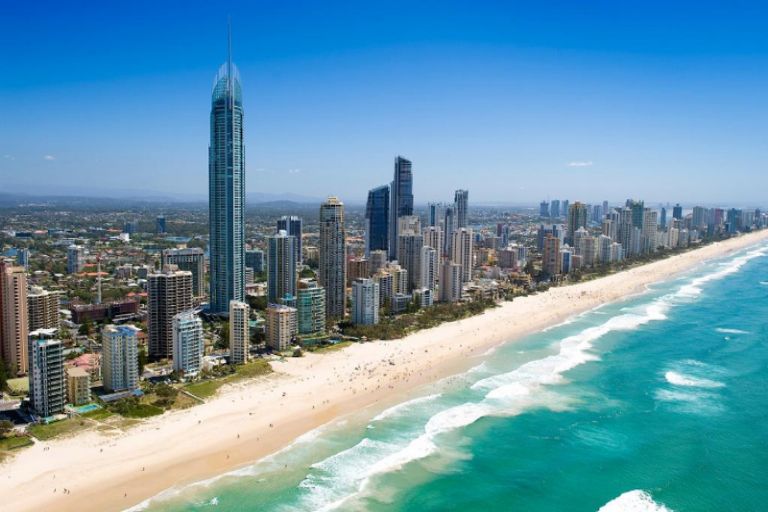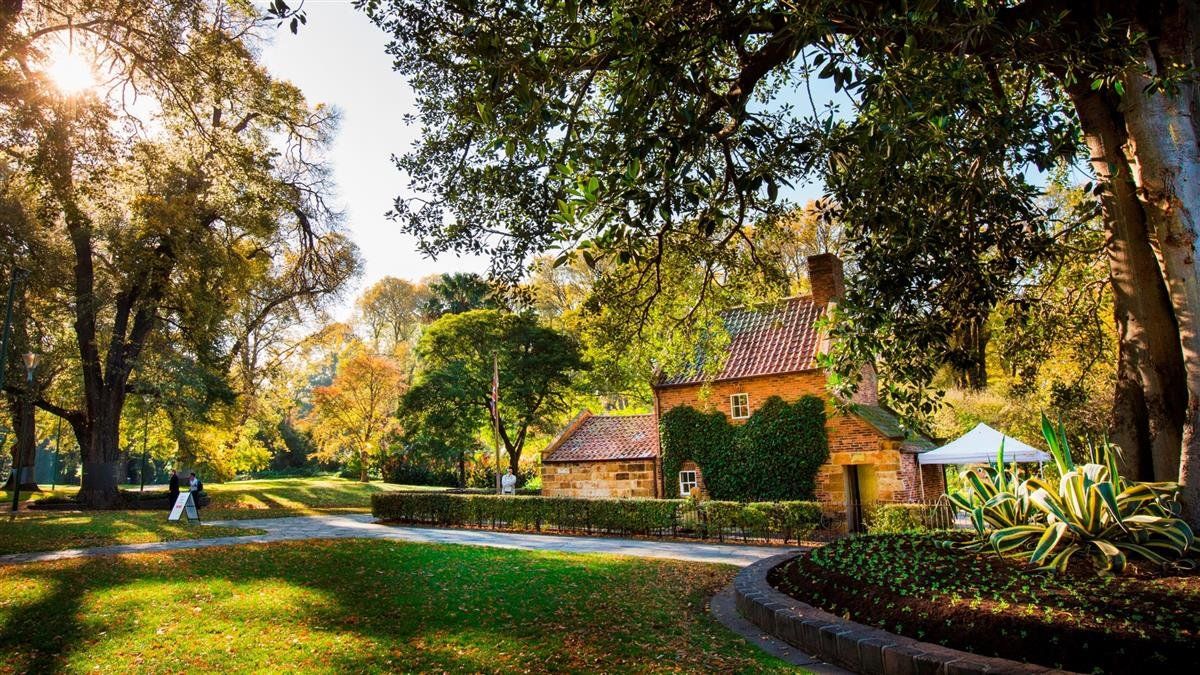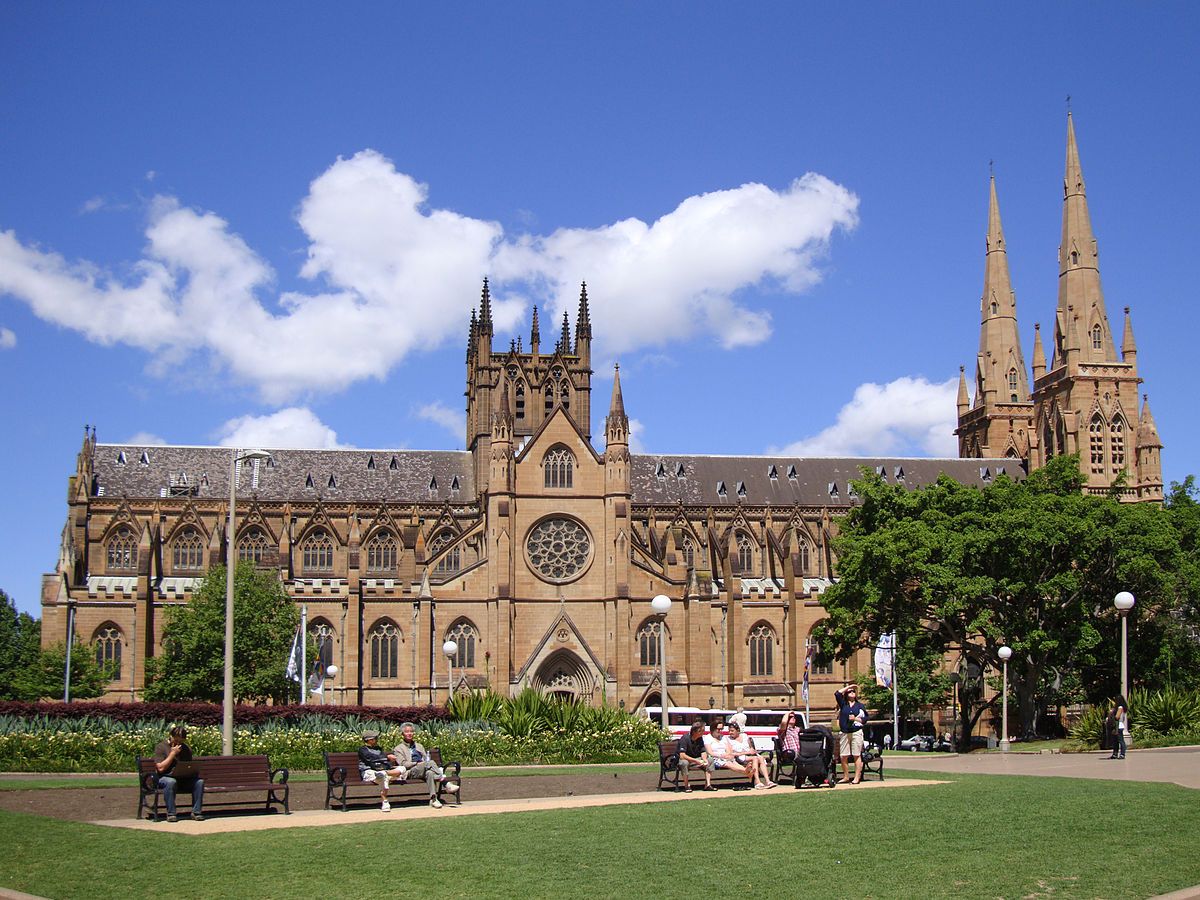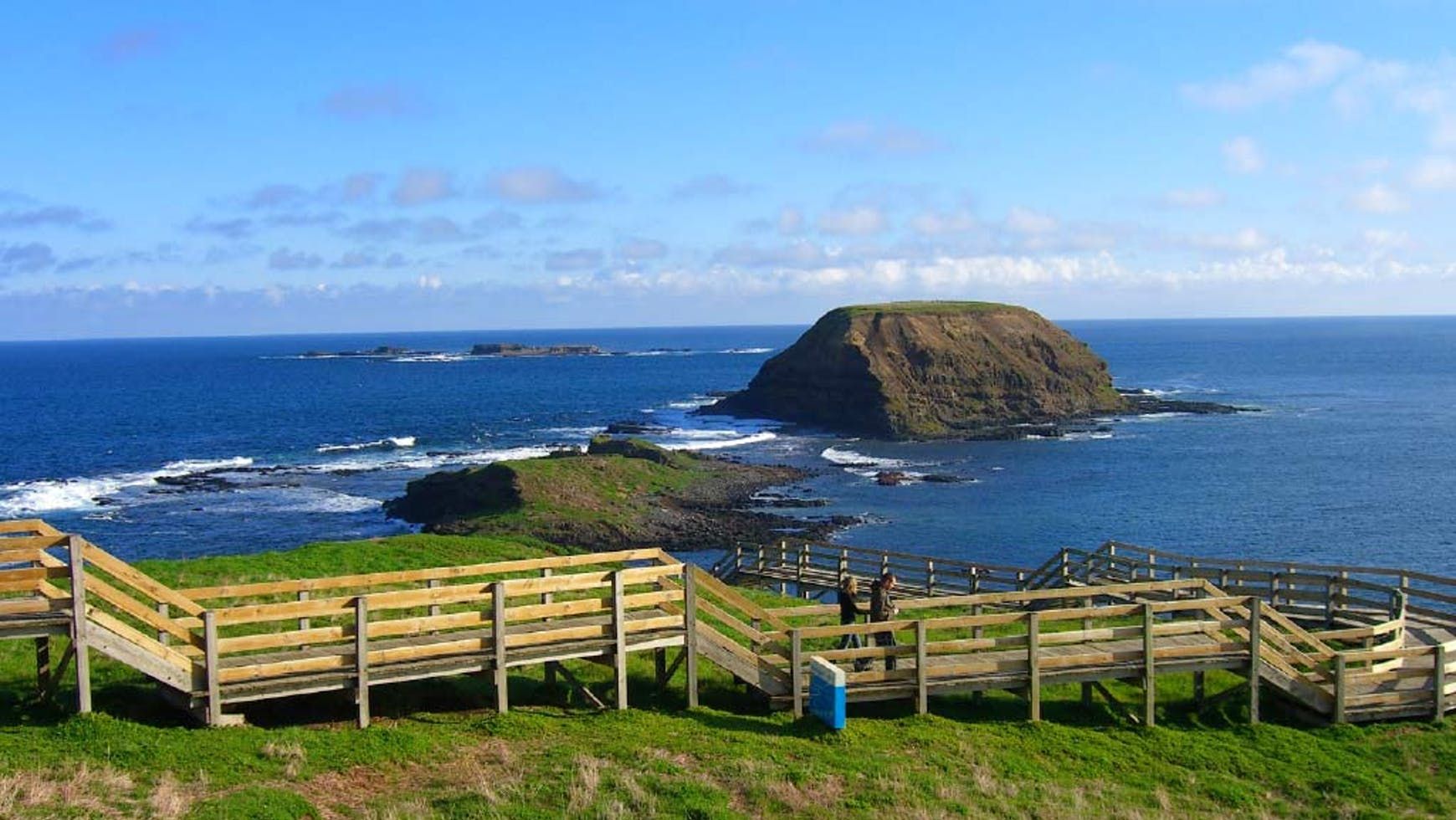 MELBOURNE - CANBERRA - SYDNEY
Expected departure: 05/02/2019
Time: 7 days 6 nights
Referring Australia, it's not only a country with modern urban areas, but also famous with endless beaches, sprawling gardens and vast desert.
You will not only enjoy impressive architectures such as White Seashe . Theater like sails reaching out to the sea, old and animated Flinders Street Station ... but also exploring native animals. With your own eye to see the Kangaroo, Koala or the smallest penguins in the world. Join the Carnival with an unforgettable journey.
Flight Schedule Reference:
SAIGON MELBOURNE 21:20 08:35
MELBOURNE CANBERRA 12:35 13:45
SYDNEY SAIGON 10:15 16:00
Day 01: Ho Chi Minh City – MELBOURN
13:00 Carnival Group's tour guide welcomes the delegation at Tan Son Nhat to check-in for the flight to Melbourne.The Group will stay overnight and eat on the plane.
Day 02: MELBOURNE (Eat 02 meals)
7:25 At Melbourne, you do customs clearance. Car and guide welcome the delegation for lunch, then visit:
St. Patrick's Cathedral is built on the perimeter of Melbourne's city center,this is a tallest church in Australia which is peaceful oasis with ancient bold architecture and art.
St. Patrick's Cathedral
Fitzroy Garden - admire the art of flower growing and professional gardening, which is home of the famous Captain James Cook - one of the first Europeans set foot on the land.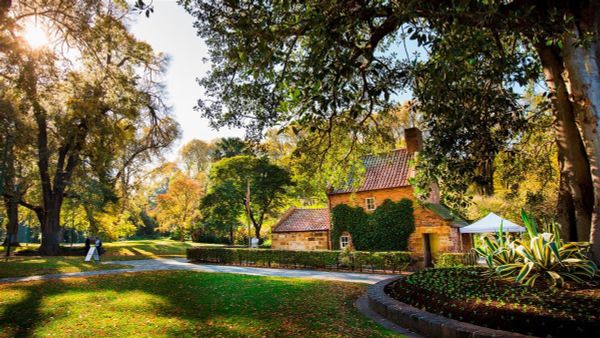 Fitzroy Garden
Federation Square is Melbourne's gathering place. This is a unique cultural community, with a creative blend of entertainment, museums and art galleries.
Take a photo at the Parliament House of Victoria state
Flinders Street Station: Melbourne's main station, a famous sights of ancient architecture,and it has been preserving for untill now.
Royal Botanic Garden: it's the most beautiful garden in Australia and one of the most beautiful gardens in the world.
The Shrine of Remembrance is a memorial construction to remember the Australian who served the country during the war and is also one of the ideal places for visitors to take panorama picture of the city from above.
Finishing the tour, the car ride to Queen Victoria Market - the heart and soul of Melbourne with more than 600 stalls sell all kinds of goods from fruits, vegetables, food and souvenirs, fashion The market also sells a lot of fresh fruits and seafood, which are very cheap (it's cheaper than Vietnam)

Arrive at the car for dinner group, then back to the hotel to rest.
Overnight in Melbourne
Day 03: MELBOURNE – DANENONG – PHILLIP Island (Eat 3 meals)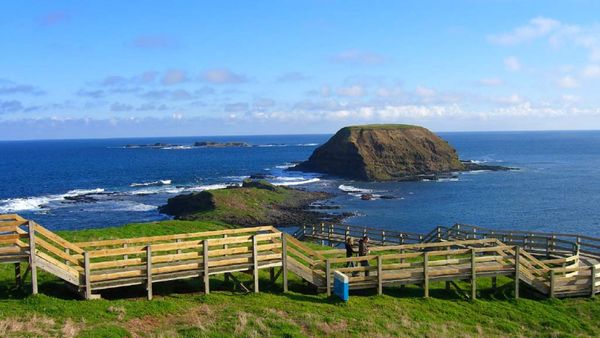 PHILLIP Island
After breakfast buffet at the hotel. Pick you to visit: Visiting Dandenong Ranges National Park - a place to preserve a lot of rare animals and plants.And you have choice to enjoy The Puff-ing Billy Steam Train - the world's oldest tram train survivorHave lunch with BBQ in Maru Wildlife Park, admire countless domestic animals: Koalas koalas, Australian kangaroo and see the performance of sheep cut.Taste the wines from the local grapes at The Gurdies WineryArrive Phillip Island - the world of funny penguins. Observe Panoramically from above (self-sufficient) by helicopter. Returning to Melbourne to rest.
Day 04: MELBOURNE – CANBERRA – SYDNEY (Eat 3 meals)
CANBERRA
You have breakfast and free time to appointment. Check out, then depart for the airport at 12:35 to Canberra - the capital of Australia. 13:45 Arrive, car and tour guide pick you up: The National Assembly building was completed in 1988 with 4,700 rooms.War Memorial: commemorates members of the armed forces and support organizations who died in the Commonwealth Wars.Lake Burley Griffin: artificial lake in the heart of the capital. Then depart to Sydney - the largest city, the most famous and the capital of New South Wales (287km takes about 4h). Group eat dinner, back to the hotel to rest.Overnight in Sysney
Day 05: SYDNEY – BLUE MOUNTAIN (Eat 03 meals)
The group have breakfast. Pick you up to the Blue Mountain National Park - is a unique wonder of Australia, listed by UNESCO as a natural heritage of the world in 2000. With an area of ​​11,400km2, this nature reserve consist: high moutain,waterfall,primeval forest,valley,.. The most exotic is the air has blue sea colour everywhere.
Telstra Olympic Stadium
Visiting and taking pictures at the Three Sisters Mountain - one of the most famous destinations of the Blue Mountain National Park.
After lunch, return to Sydney.
Take a photo at the Telstra Olympic Stadium where Sydney Olympic Games took place in 2000.
Have dinner and return to the hotel to rest. Overnight in Sydney.
Three Sisters Mountain
Day 06: SYDNEY (Eat 03 meals)
Guest has breakfast at a hotel. Pick you up to visit:

Visit the chair of Mrs. Macquarie: where you can save the most beautiful pictures of the coastal city

Botanical Garden

Take a photo outside of the Opera House Sydney : The famous Australian icon.

Hyde Park - Australia's oldest public park

St Mary's Cathedral - This is the home of the Archbishop of Sydney, and it's also the top list of the first Catholic chapels in Australia.

Darling bay & Harbor Bridge: yachting berth plenty.

After lunch you are free to shop at QVB, DFO Birkenhead. Pick your car up for dinner and return to the hotel. Overnight in Sydney.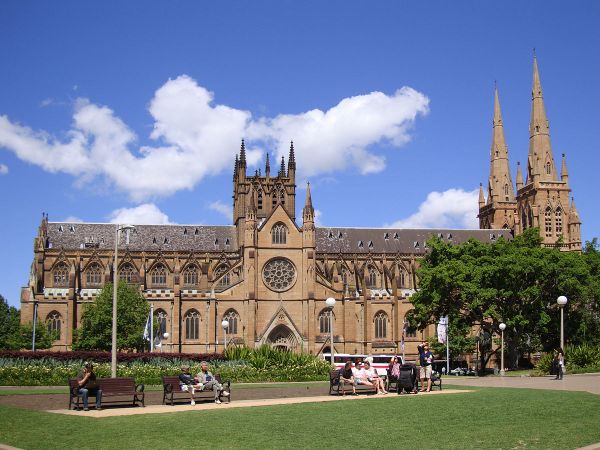 St Mary's Cathedral

Day 07: SYDNEY – Ho Chi Minh city (Breakfast)
Breakfast at the hotel and check out. Pick passengers up to airport for the flight back to Ho Chi Minh city.
The delegation arrived at Tan Son Nhat Airport at 16:15 on the same day, ending the tour. Say good bye and have a great time with the Carnival Group.


Inclusive Price:
Round-trip ticket for economy class Saigon-Melbourne / Sydney / Saigon-Group, airfare may change,it depend on the time of booking. Sales staff will deduct the difference (if any).

Domestic flight Melbourne – Canberra for group (online ticket,always change 24h)

Airport security fee, fuel surcharge, airport tax (subject to change at time of ticket issue)

Hotel 3-4 * according to program: double or triple room for gender reasons

Eating, sightseeing, transportation as the program

Tour guide supports group during the journey

Travel insurance of international standard,maximum compensation: 1.050.000.000 VND / case for guests under 65, 525 million VND / case for guests 65 years old and over. Issues related to insurance covered by the insurance company.

Australian visa and translation fees

Gift of Carnival
Not included in price:
Passport (valid for at least 06 months up to date). Passports guarantee the following: the image is not damaged, blurred, full information, even if the valid date but if the image is blurred, is not exported or entered.
Surcharge Single room : 8,000,000 VND / person.
Airfare surcharge (if applicable).
Excursions outside the program, personal expenses, excess baggage charges, telephone, laundry ...
Extra fuel surcharge at time of ticket issuance (if any).
For oversea Vietnamese

(01 time), visa must be re-entered Vietnam at 155.000VND / person (collected at Tan Son Nhat border gate with the value of 01month / once).

Foster the porter.
Tips for local guides and drivers: 8USD / person / day
Note:
Children under 02: 30% of tour price + tax of all kinds (no bed, sleep with adults).
Children from 02 years old to under 12 years old: 85% of tour price + tax of all kinds (no bed, sleep with adults).
Children 12 years old and over are charged at tour price.
Prices are for reference only, all services are not available.
In case you arrive at the airport late than scheduled and delayed flight, Carnival will try to support as much as possible to allow you to continue the journey with the delegation. All costs and risks, if any, will be at your full responsibility.
Price of tour for 15 adults of group or more, if less than 15 guests, please add surcharge to the delegation, sale staff will contact to inform this surcharge.
In case you are denied visa, you are subject to registration fees for visa & invitation letter is: 7.000.000VNĐ / guest
Price tour does not apply to holidays, Tet, fairs of the two countries.
The fuel cost may increase at the tiket issue time without prior notice. We will present the official letter of the airline about the surcharges increase (if any) and ask the guests for the corresponding increase.
In case you do not directly register, please contact us carefully.
Tour prices do not apply for personal or commercial visits.
Depending on the actual situation, the order of attractions in the program may change but still ensure the full range of attractions as initially.
As flights depend on airlines, in some cases the flight times are subject to change without prior notice.
In cases of objectivity such as terrorism, natural disasters, the visa issuance period of the Consulate or due to changes in the schedule of public transportation such as aircraft and trains, the travel company will reserves the right to change the route for the convenience and safety of the customer and will waive the liability for any damages incurred.
You are responsible for any breach of the provisions of entry and exit procedures in the host country and if refused entry in this case travel companies will not refund any At any cost, you incur costs incurred if any.
If you have 2 nationalities or Travel document, please inform the tour operator at the time of booking and submit the original with the relevant documents (if any).
You can only bring your green card (temporary residence card) and no valid Vietnamese passport will not register your travel to third country.
The tour is a package tour combine shopping tours, customers do not split the delegation, unused services will not be refunded. Expenses incurred by customers.
Customers from age 70 to under 75 years old are required to sign a health certificate with the company, customers aged 75 years and over require a health certificate to travel abroad by the doctor and paper. Commit to health with the company. It is required that a relative under the age of 60 be in good health. In addition, guests over 75 years old are encouraged to pay premium (fees vary according to the tour). Not receive guests from 80 years and older.
The custommers have pregnancy,please inform tour operator at the time of booking for more information
When booking tour, please carefully read the program, tour price, inclusive and not included in the program, cancellation conditions ...
We wish you a Fun Travel!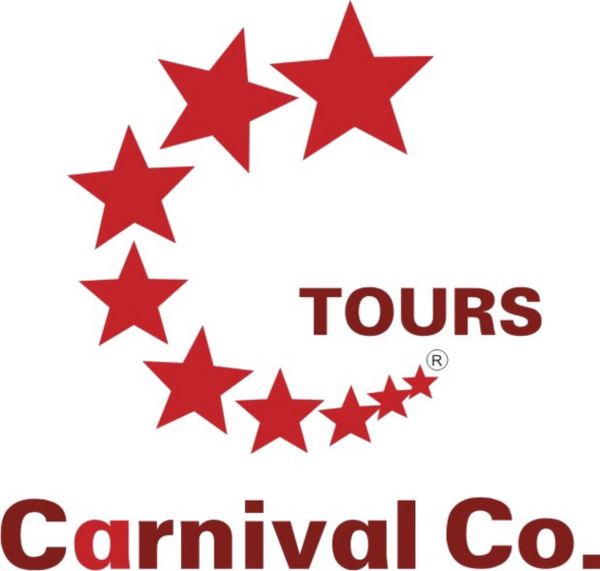 CARNIVAL CO., Ltd – VIETNAM
About us:

Since 1998 Carnival Group was established by a group dedicated to the tourism with their creative enthusiasm and dedicated service to serve the tourists to discover the World and to bring the World to Vietnam. It is a beneficial way of comprehension and collaboration in the World.
Carnival Group goes side by side with the tourists as their companions to travel into the wonderful World with open mind and heart, to discover the famous historical sites as well as the different cultures in the World, to share their moments of impressive visits, to enrich their private lives , and to contribute positively in the public lives.
Carnival Group also organizes religious tours for the tourists who wish to discover more profoundly their religion and spirituality by visiting the holy sites, by learning the Bible, theology, and Church history. Pilgrimage group is considered an ecclesial community on the move, living together faith, hope and love in these unique places. Day by day, they can search and encounter Jesus in different steps of pilgrimage and in the liturgical celebration at the historical sites which are related to Jesus, Mary and Saints.
Carnival Group combines travelling tours with participation in the exposition, trade fairs, festivals and international events. Carnival Groups becomes a reliable bridge by which the clients can have more opportunities to cooperate, to expand business in the period of development with global economy.
Carnival Group bring tourists from all over the World to Vietnam for their exciting discovery through various land and sea Tours. They are able to see by their own eyes the original caverns of million years old, the beautiful landscapes, the blue water of the S line coasts from north to south, the rice fields on the green mountains and hills, especially to experience for themselves the hospitality and gentleness of Vietnamese people in their rich cultural and geographical context.
Our services:
MICE (Group & conventions)
Incentive programs
Tailor made tours
Inbound and outbound tours
Accommodation reservations
Entry visa procedure, etc.
We offer visitors from all over the world a variety of unique itineraries in order to promote Vietnam as a safe, hospitable and exotic destination.
Mission:
Carnival Group sets up to explore the World together with its tourists: Through our selected and special travel itineraries in order to introduce the World to our best customers as well as to bring the World to Vietnam.
Carnival Group sets up to create programs of best quality and to provide excellent services to the tourists in taking advantage of the famous historical sites and the variety of different cultures in the World.
Carnival Group sets up to focus on humanistic, social and commercial values the tourists.
Carnival Group sets up to contribute spiritual and material values in the communities of Vietnam.
Vision:
Carnival Group sets up to become a leading enterprise in the tourism sector with stable activities and creative development.
Carnival Group sets up to expand direct and reliable network with partners in various services in order to provide various services and to improve tour quality with unchangeable cost.
Carnival Group sets up to have the trained staff to maintain the spirit of humanity , honesty , dedication , productivity of team work in order to achieve the company's mission.
Carnival Group sets up to continuously update travel information, to introduce new visiting places, to ensure safety for tourists.
Realization:
Carnival Group sets up to make unique production in response to the diverse needs of tourists.
Carnival Group sets up to provide best services to the tourists during their valuable trips.
Carnival Groups has the experienced staff to exchange and to arrange more suitable and enjoyable tours for the tourists.
Carnival Group has a professional staff and agents who are dedicated to satisfy the demands of each tourist as of a group.
CARNIVAL TOURS – With you all the way !
Head office:

24 Nguyen Van Mao Street, Ward 8, District 3, Ho Chi Minh City
Tel: (+84) 28-3931 9393 Fax: (+84) 28-3526 1201
Toll free: 1800 5858 53
Hue office:
23/24 Pham Thi Lien Street, Kim Long Ward, Hue City
Tel: (+84) 234-3588658 Fax: (+84) 234-3588659
Toll free: 1800 5858 53
Hanoi office:
Room 402, Floor 4, 214 Nguyen Luong Bang, Dong Da district, Ha Noi city.
Điện thoại: (+84) 24-3724 6881 - Fax: (+84) 24-3724 6882
Toll free: 1800 5858 53
Contact us:
Inbound Department:
Ngoc – Sales Executive
Skype: hui@carnivalvn.com
Email: sale1.hui@carnivalvn.com / info@carnivalvn.com .