NORTH AND SOUTH – THE UNIQUE VIETNAM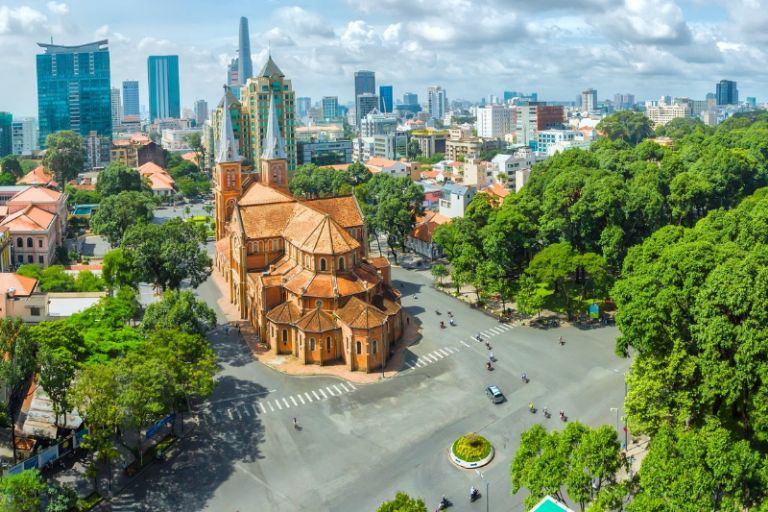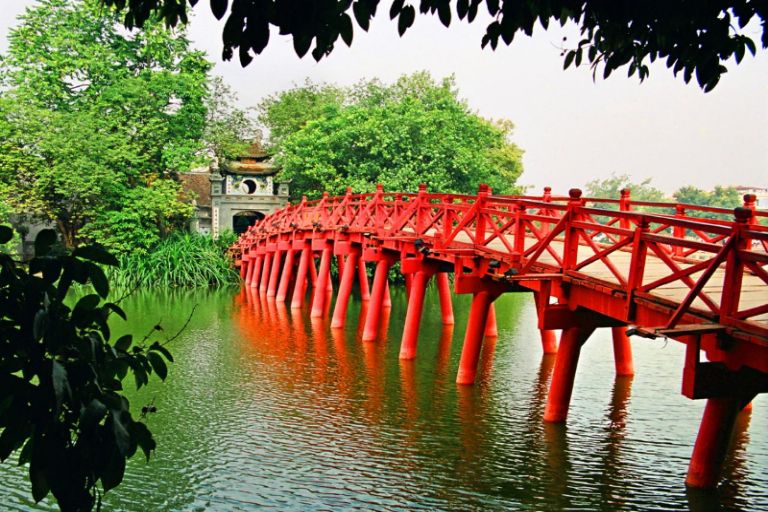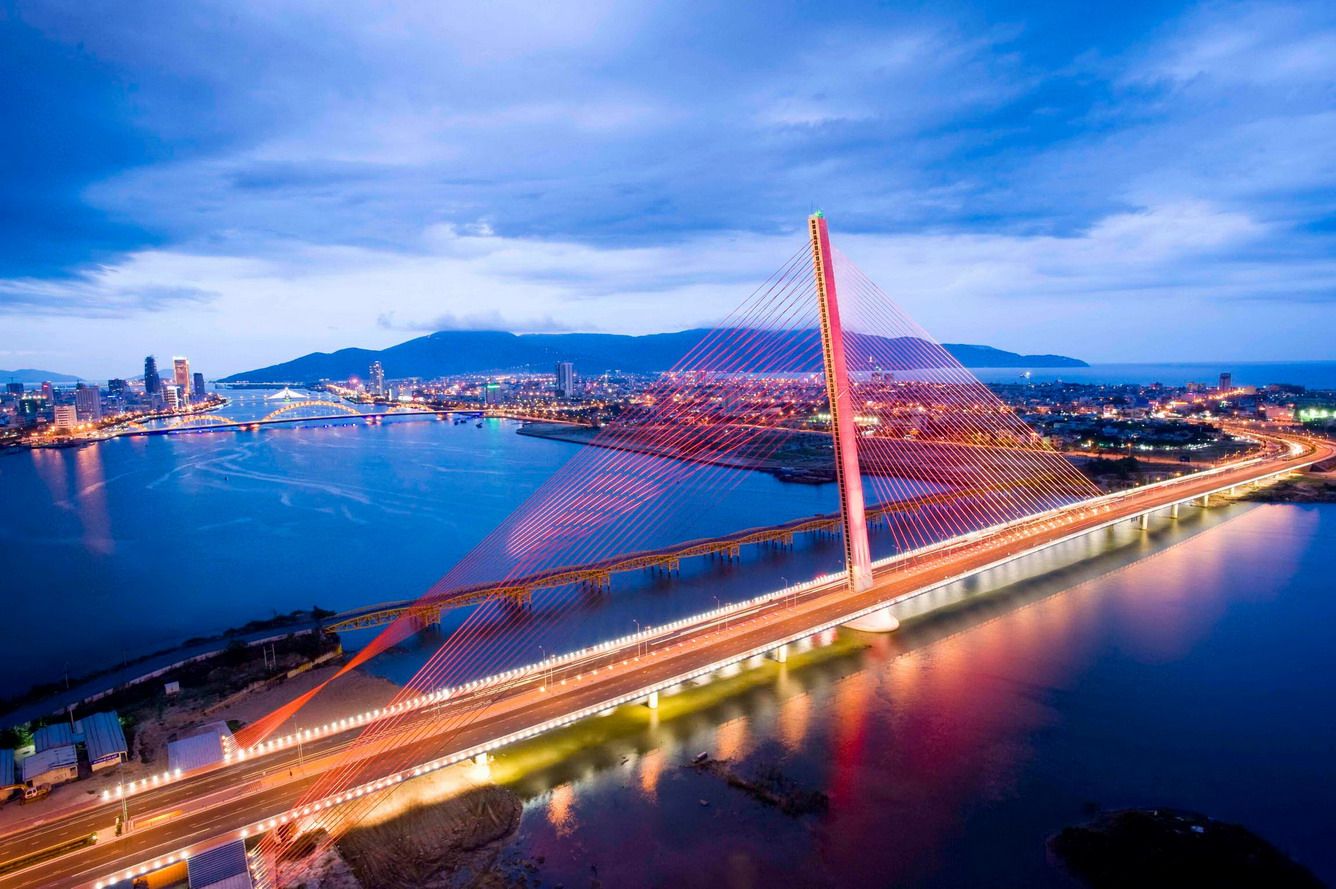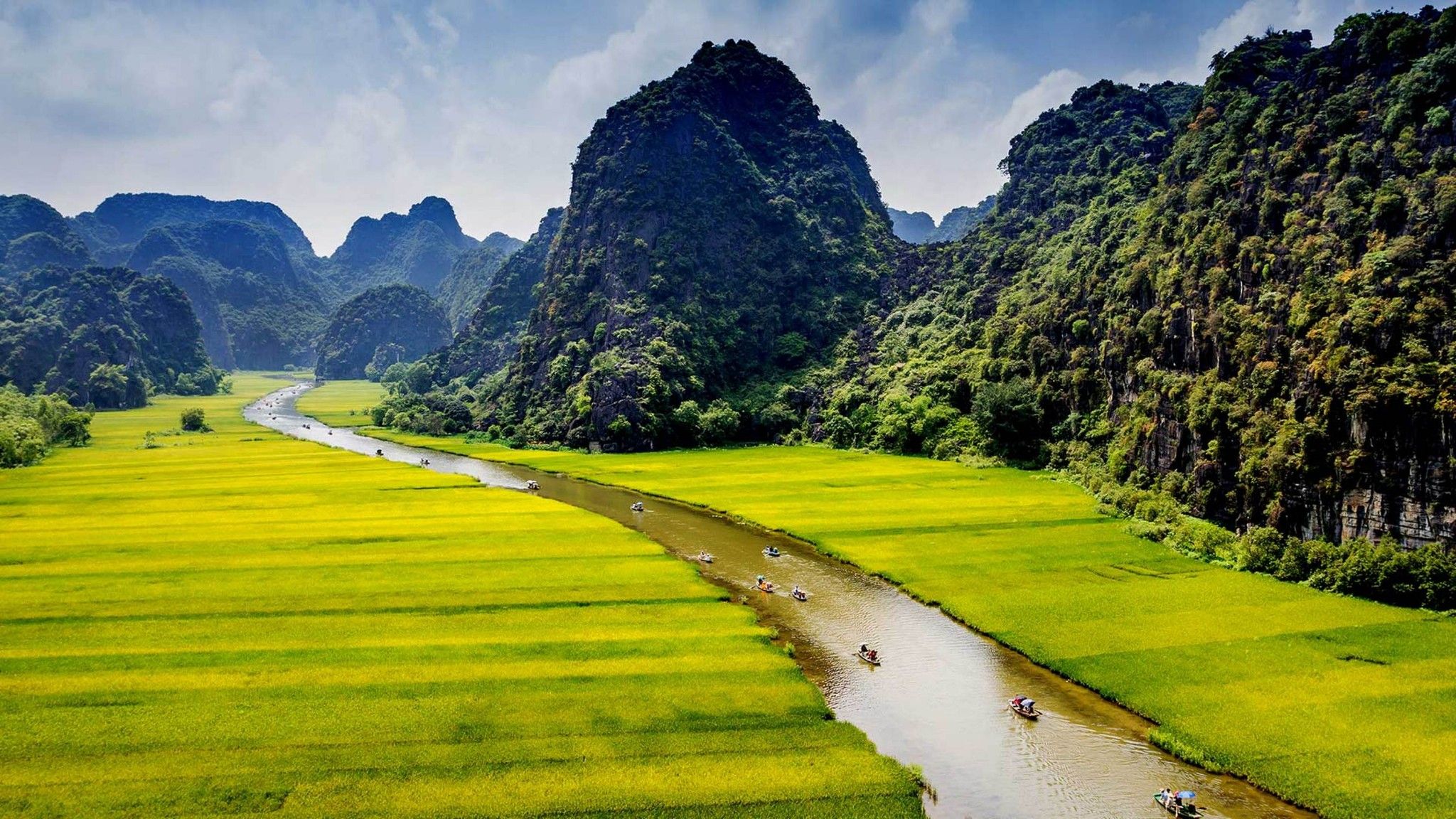 NORTH AND SOUTH – THE UNIQUE VIETNAM
Duration : 8 days - 7 nights
Start : On demand
Transport : Private car and plane
Depart from : HCM city
Day 1: ARRIVAL HO CHI MINH CITY (D)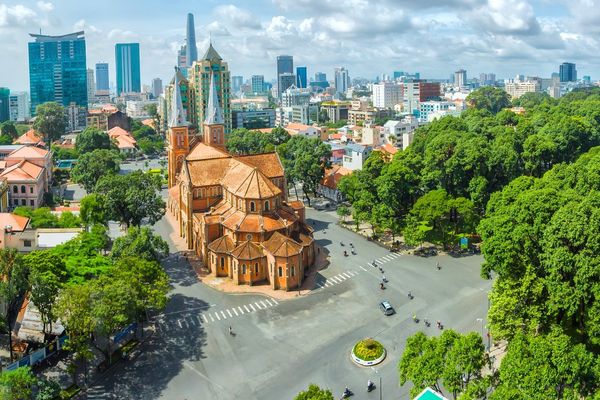 Welcome to Vietnam. Upon your arrival to Ho Chi Minh City. Car and Tour guide pick up & transfer to hotel for check in.
Have Dinner in local restaurant.
Overnight in Ho Chi Minh City.
Day 2: HO CHI MINH CITY TOUR – CU CHI TUNNELS (B,L,D)
Have breakfast at Hotel. Transfer to Visit:
Cu Chi Tunnels - one of the most famous battlegrounds of the Vietnam War
Afternoon, city tour to visit:
War Remennants Museum - one of the most impressive and popular monuments of documentation of Vietnam's wars with the both the French
Notre Dam Cathedral - a famous age-long cathedral in Southern Vietnam.
Saigon Old Post Office - The Central Post Office has long become a prominent feature of Saigon.
Reunification Palace - The former residence of the President of South Vietnam until end of April 1975.
Ben Thanh Market - considered one of symbols of Ho Chi Minh City
Free for Shopping at some of the city's trendy boutiques, art galleries...
Lunch and dinner at local restaurant.
Overnight at hotel in Ho Chi Minh city.
Day 3: HO CHI MINH CITY – MY THO – CAN THO (B,L,D)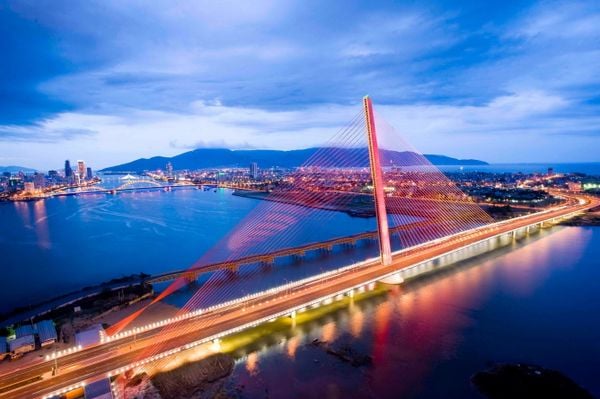 Breakfast at hotel
Start excursion to visit:
Mekong Delta – boat cruise, visit to fruit orchard, coconut candy firm, honey keepers' house.
Can Tho City – used to be called Tay Do (the west capital)
Lunch and dinner at local restaurant.
Overnight at hotel in Can Tho.
Day 4: CAN THO – HO CHI MINH CITY (B,L,D)
Breakfast at hotel
Start your excursion to visit:
Cai Rang Floating Market - one of the three biggest floating market in the Mekong Delta
Can Tho Museum.
Back to Ho Chi Minh city.
Lunch and Dinner at local restaurant.
Overnight in Ho Chi Minh city.
Day 5: HO CHI MINH – HANOI (B,L,D)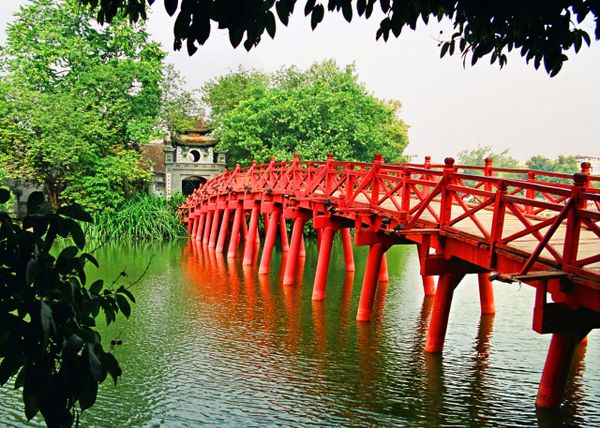 Breakfast at hotel. Free for leisure. Checkout. Transfer to Tan Son Nhat airport for flight to Hanoi at 10:00AM - 12:00AM arrival Hanoi. Car and Tourguide pick up and transfer to check in Hotel. Lunch at Local Restaurant.
Afternoon tour to visit:
Literature Temple - Vietnam's first university constructed in 1070
Sword Lake - was already considered the most beautiful lake in Hanoi
Ngoc Son Temple - A temple on the island of Ngoc Hoan Kiem Lake, Hanoi, built in the 19th century.
Enjoy Water puppet show
Dinner with renowned local food. Take a rest.
Overnight in Hanoi.
Day 6: HA NOI – KONG: 'SKULL ISLAND' – TRANG AN – VAN LONG (B/L/D)
Breakfast at hotel and check out. Pick up at hotel in Hanoi. Start excursion to visit:
Transfer to Van Long Nature Reserve in Ninh Binh then have a boat trip as local sampan around natural mountains, admire the wonderful landscape of the tourist.
Afternoon, we continue to Trang An Grottoes for visiting Trang An tourist attraction, take boat trip to visit cave complex: Sang Cave, Toi Cave, Ba Giot Cave, Nau Ruou in mystery and wildness, see scenery of mountain and rivers – a Ha Long on land of Ninh Binh.
Overnight at hotel in Ninh Binh.
Day 7: NINH BINH – HA LONG BAY (B/L/D)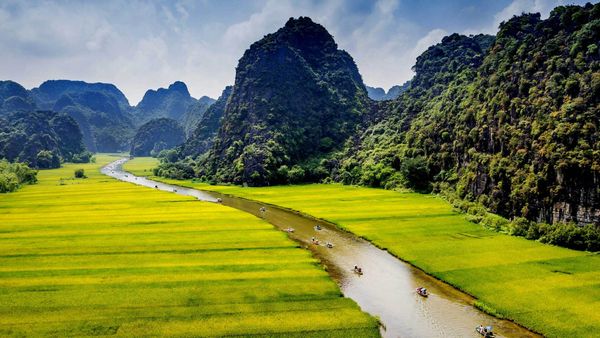 After breakfast at hotel, we take a transfer to Halong Bay.
Ha Long Bay listed as a World Heritage Area of outstanding natural beauty. "Dragon descending to the sea" as it is known in Vietnamese. Picturesque Halong Bay has more than 1.000 limestone islets rising from the sea, many of them containing beautiful grottoes.
Upon arrival at Halong Bay, we embark on a boat trip to cruise discovering this magnificent UNESCO World Wonder. This is a great journey among surreal islands rising from a tranquil emerald sea.
Enjoy a delicious seafood dinner on board as the boat cruises towards South East Halong Bay, passing by popular islets such as Chicken Rock, Dinh Huong Islet… Discovering Thien Cung (Heaven) Cave covered with beautiful stalactites and stalagmites.
The boat heads back to harbor and disembarking at Tuan Chau Marina.
Back to Ha Noi city. Dinner and overnight in Ha Noi.
Day 8: HA NOI – DEPARTURE (B)
Breakfast at hotel. Morning at leisure until transfer to airport for departure flight. Finish NORTH AND SOUTH – THE UNIQUE VIETNAM tour!
CARNIVAL - WITH YOU ALL THE WAYS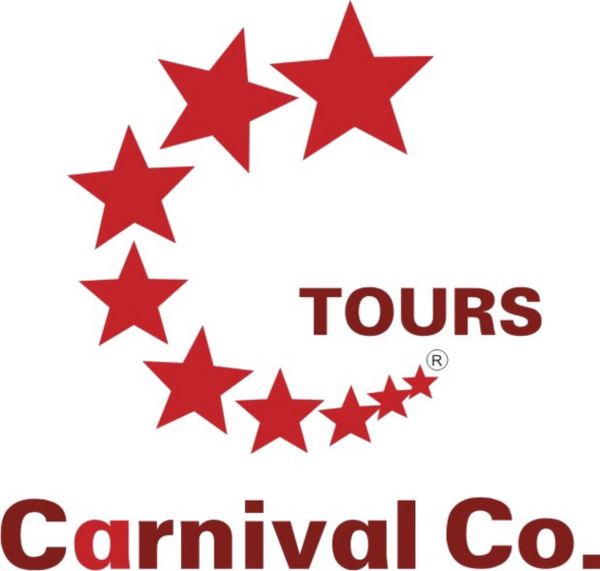 CARNIVAL CO., Ltd – VIETNAM
About us:

Since 1998 Carnival Group was established by a group dedicated to the tourism with their creative enthusiasm and dedicated service to serve the tourists to discover the World and to bring the World to Vietnam. It is a beneficial way of comprehension and collaboration in the World.
Carnival Group goes side by side with the tourists as their companions to travel into the wonderful World with open mind and heart, to discover the famous historical sites as well as the different cultures in the World, to share their moments of impressive visits, to enrich their private lives , and to contribute positively in the public lives.
Carnival Group also organizes religious tours for the tourists who wish to discover more profoundly their religion and spirituality by visiting the holy sites, by learning the Bible, theology, and Church history. Pilgrimage group is considered an ecclesial community on the move, living together faith, hope and love in these unique places. Day by day, they can search and encounter Jesus in different steps of pilgrimage and in the liturgical celebration at the historical sites which are related to Jesus, Mary and Saints.
Carnival Group combines travelling tours with participation in the exposition, trade fairs, festivals and international events. Carnival Groups becomes a reliable bridge by which the clients can have more opportunities to cooperate, to expand business in the period of development with global economy.
Carnival Group bring tourists from all over the World to Vietnam for their exciting discovery through various land and sea Tours. They are able to see by their own eyes the original caverns of million years old, the beautiful landscapes, the blue water of the S line coasts from north to south, the rice fields on the green mountains and hills, especially to experience for themselves the hospitality and gentleness of Vietnamese people in their rich cultural and geographical context.
Our services:
MICE (Group & conventions)
Incentive programs
Tailor made tours
Inbound and outbound tours
Accommodation reservations
Entry visa procedure, etc.
We offer visitors from all over the world a variety of unique itineraries in order to promote Vietnam as a safe, hospitable and exotic destination.
Mission:
Carnival Group sets up to explore the World together with its tourists: Through our selected and special travel itineraries in order to introduce the World to our best customers as well as to bring the World to Vietnam.
Carnival Group sets up to create programs of best quality and to provide excellent services to the tourists in taking advantage of the famous historical sites and the variety of different cultures in the World.
Carnival Group sets up to focus on humanistic, social and commercial values the tourists.
Carnival Group sets up to contribute spiritual and material values in the communities of Vietnam.
Vision:
Carnival Group sets up to become a leading enterprise in the tourism sector with stable activities and creative development.
Carnival Group sets up to expand direct and reliable network with partners in various services in order to provide various services and to improve tour quality with unchangeable cost.
Carnival Group sets up to have the trained staff to maintain the spirit of humanity , honesty , dedication , productivity of team work in order to achieve the company's mission.
Carnival Group sets up to continuously update travel information, to introduce new visiting places, to ensure safety for tourists.
Realization:
Carnival Group sets up to make unique production in response to the diverse needs of tourists.
Carnival Group sets up to provide best services to the tourists during their valuable trips.
Carnival Groups has the experienced staff to exchange and to arrange more suitable and enjoyable tours for the tourists.
Carnival Group has a professional staff and agents who are dedicated to satisfy the demands of each tourist as of a group.
CARNIVAL TOURS – With you all the way !
Head office:

24 Nguyen Van Mao Street, Ward 8, District 3, Ho Chi Minh City
Tel: (+84) 28-3931 9393 Fax: (+84) 28-3526 1201
Toll free: 1800 5858 53
Hue office:
23/24 Pham Thi Lien Street, Kim Long Ward, Hue City
Tel: (+84) 234-3588658 Fax: (+84) 234-3588659
Toll free: 1800 5858 53
Hanoi office:
Room 402, Floor 4, 214 Nguyen Luong Bang, Dong Da district, Ha Noi city.
Điện thoại: (+84) 24-3724 6881 - Fax: (+84) 24-3724 6882
Toll free: 1800 5858 53
Contact us:
Inbound Department:
Ngoc – Sales Executive
Skype: hui@carnivalvn.com
Email: sale1.hui@carnivalvn.com / info@carnivalvn.com .